Tropos 4 Announcement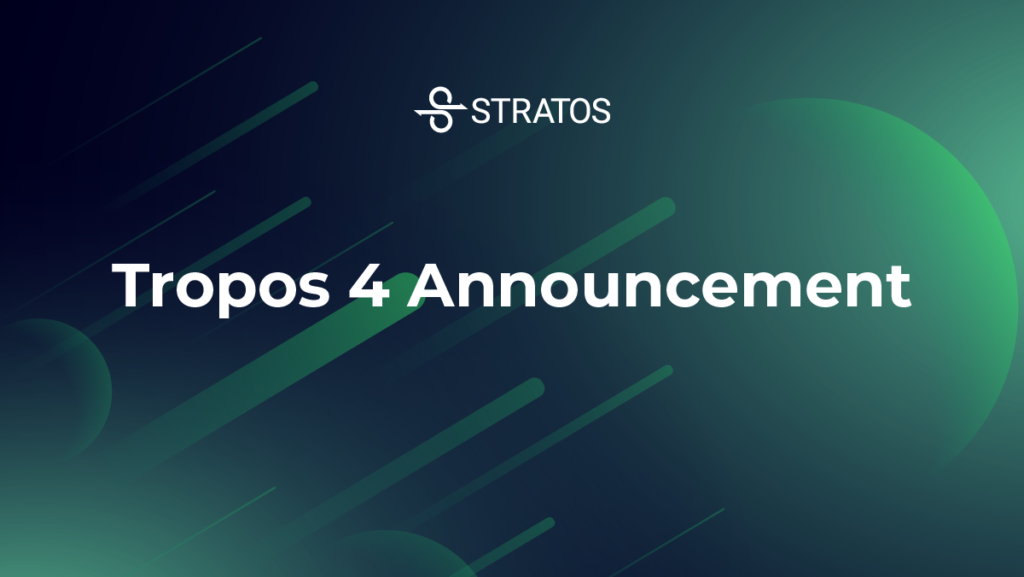 Tropos 3 incentive testnet has been running for a while. Thanks to everyone who participated in the testing. As we expected, the main functionalities have been running without issues; we also addressed the performance issues and solved them as much as possible while keeping the Tropos 3 running without interruption.
As we all can see, it is a tough time for the Blockchain industry right now, but we never stop improving the network as planned. Now we are ready to move to the next stage of the testing and will deploy the new Tropos 4 incentive testnet.
Here are the main changes that we made for Tropos 4.
Upgrade the Cosmos SDK to version 0.45.1.
Upgrade the tendermint to version 0.34.14.
Stratos Chain supports EVM solidity smart contract and RPC
Improve the file backup workflow to ensure the user has the right replicas as expected.
Improve the volume report workflow so that it has less performance impact.
Upgrade the metanode and SDS nodes to be compatible with the tendermint and Cosmos SDK used by Stratos Chain.
Implement the new handshake mechanism between the SDS node and metanode, improving the connection stability and trustability.
Enhance the encryption between SDS nodes and metanodes communication
Improve the SPAM checking to protect valid SDS nodes.
Based on the large scale of changes we make to our product, we are preparing to conduct a major version upgrade to our network. Here are the actions we will follow:
We will propose to stop Tropos 3 on July 20th; please try to participate in the community proposal voting if you are running a validator node.
We will start the Chain (Tropos-4) from the new genesis on July 22th. This means all validators will need to be rebuilt from genesis based on the latest release on our GitHub repository. Then Validators need to be registered as a new node.
Please note that the reward issued on Tropos-3 will stay in the current wallet address and won't be affected by the upgrade.
All metanodes will be redeployed from zero.
All SDS nodes need to be rebuilt from empty based on the latest release on our GitHub repository and then follow the registration/activation process again. Existing SDS node operators should keep their current wallets to ensure they can keep their current traffic rewards accumulated. You can use the same wallet to run the new SDS nodes or use a new one.
This upcoming release is a major milestone to improve and stabilize our testing network and will be a key step toward the Stratos main network. We welcome everyone to join the new testnet and help us to deliver our mainnet successfully.
Stay tuned for more info and follow us at:
Twitter | Telegram Group |Telegram Announcement Channel| Medium | Discord | Reddit | LinkedIn