Stratos | Tropos 5 Announcement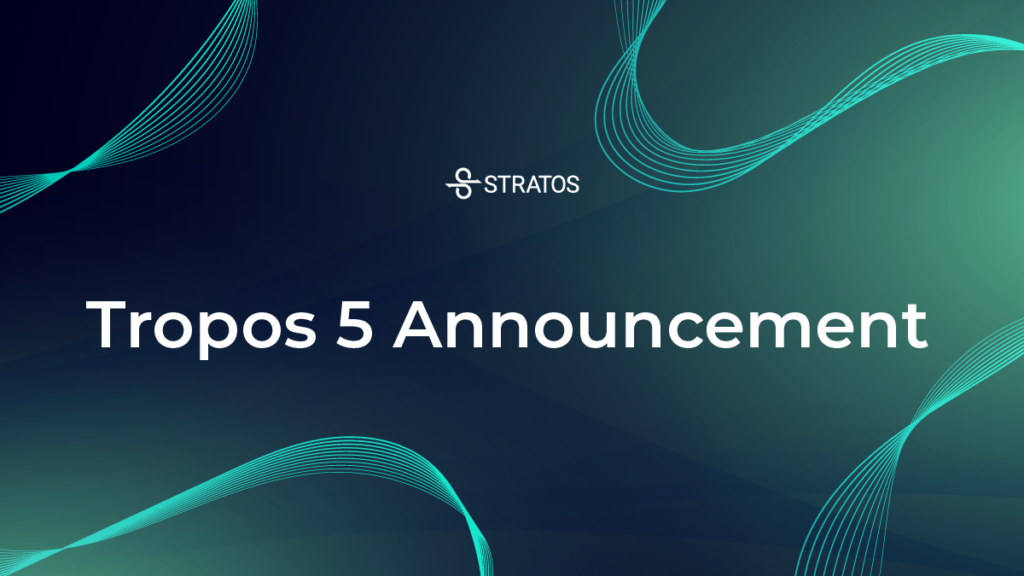 As a result of testing Tropos 4 for a few months, we added significant features and improved the network's performance. We are thrilled to announce that we are ready to upgrade to Tropos 5, our last incentive testnet version.
Here are the main improvements we have made to Tropos 5:
1. SDS Auto-Scaling Replication (scale-up and Scale-down). This is an important feature that will ensure the flexibility of the network for both hotspot contents and long-tail contents.
2. SDS Resource Node Maintenance. Now a resource node can go into maintenance status without worrying about the penalty.
3. SDS RPC for both uploading and downloading. This will enable easy integration with third-party applications.
4. SDS Suspended Node Data Transfer Mechanism
5. Stratos Chain Token Denom Decimal Adjustment
6. Stratos Chain Account Compatibility with EVM
7. Stratos Chain Volume Report performance improvement
8. Metanode Backup Task Improvement
9. File Replication Destination Selection Improvement
10. SDS Node Performance Tracking and Monitoring
11. SDS Resource Node Monitor API
12. SDS P2P Network Connection Improvement
13. Stratos Desktop Wallet Update
14. Stratos Chain EVM support
To ensure a safe upgrade from Tropos 4 to Tropos 5, we will take the following steps:
1. We will propose stopping Tropos 4 on January 14th; please try to participate in the community proposal voting if you are running a validator node.
2. We will stop the whole network on January 17th at Stratos Chain block height 2571000.
3. Starting on January 18th, we will start the Chain (Tropos-5) from the new genesis. This means all validators will need to be rebuilt from genesis based on the latest release on our GitHub repository. Validators must then be registered as a new node.
4. Please note that the reward issued on Tropos-4 will be kept with the same private key/public key combination. However, the address will be changed. Please make sure to keep your private key file or mnemonic words. We will provide documents about how to access your reward.
5. All meta-nodes will be redeployed from zero.
6. All SDS nodes need to be rebuilt from empty based on the latest release on our GitHub repository and then follow the registration/activation process again. It's recommended to use a new wallet to run the new SDS nodes.
Tropos 5 marks the final stage before Stratos Decentralized Storage Testnet transitions into a fully functional network supporting various DApps. Thank you for actively participating in our incentive testnet. Please keep an eye out for posts about the upcoming Tropos 5.
Stay tuned for more info and follow us at:
Twitter | Telegram Group |Telegram Announcement Channel| Medium | Discord | Reddit | LinkedIn