Stratos Partners with StakingCabin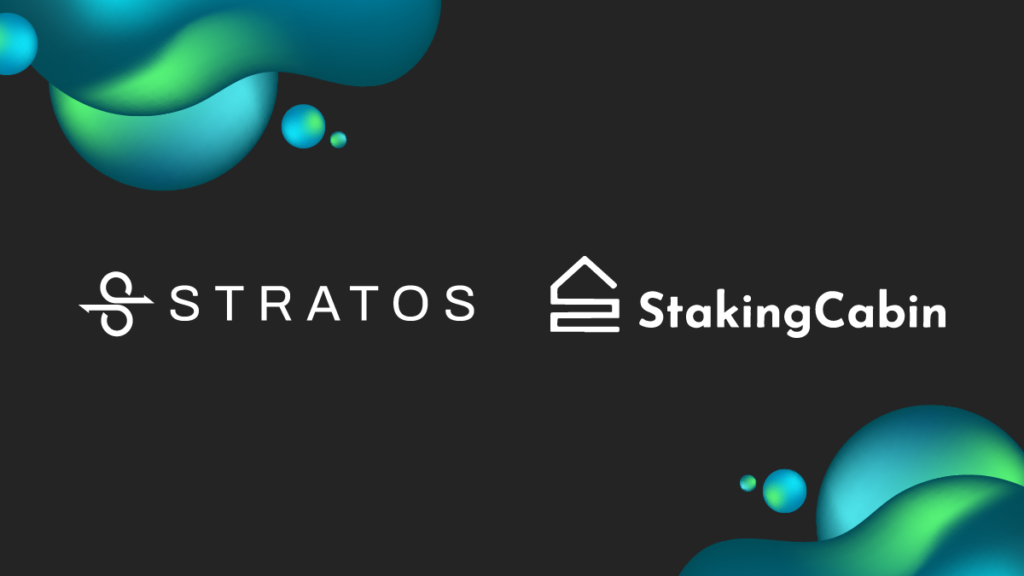 Stratos is thrilled to announce its partnership with StakingCabin, a professional validator and staking services provider. This collaboration marks a significant step forward for both entities, as they join forces to enhance the Stratos Network and provide a stronger and more stable decentralized network. 
With the recent launch of the Stratos blockchain mainnet, the platform is poised for fully decentralized infrastructure technology and innovation. Stratos is dedicated to achieving a decentralized cloud through a 3-layer unique architecture design and Proof-of-Traffic consensus. This mission aligns perfectly with StakingCabin's expertise in PoS validation and staking services.
As a professional validator, StakingCabin will play a pivotal role in supporting the Stratos network, verifying transactions, and validating blocks, all of which are crucial components of a solid blockchain ecosystem. This collaboration will not only bolster the network's security but also contribute to its decentralization, a core principle of blockchain technology.
Furthermore, StakingCabin's commitment to engaging with the Stratos community and providing stable staking services and resources promises a brighter future for Stratos users.
About StakingCabin
We are blockchain enthusiasts with a passion for the decentralized world. We understand how time-consuming operating your own infrastructure can be and we want to offer our experience and knowledge in creating an easy and time-saving way for clients to stake their digital assets and earn rewards with us safely.