Stratos Partners With Blockless To Explore Web3 Infrastructure Synergies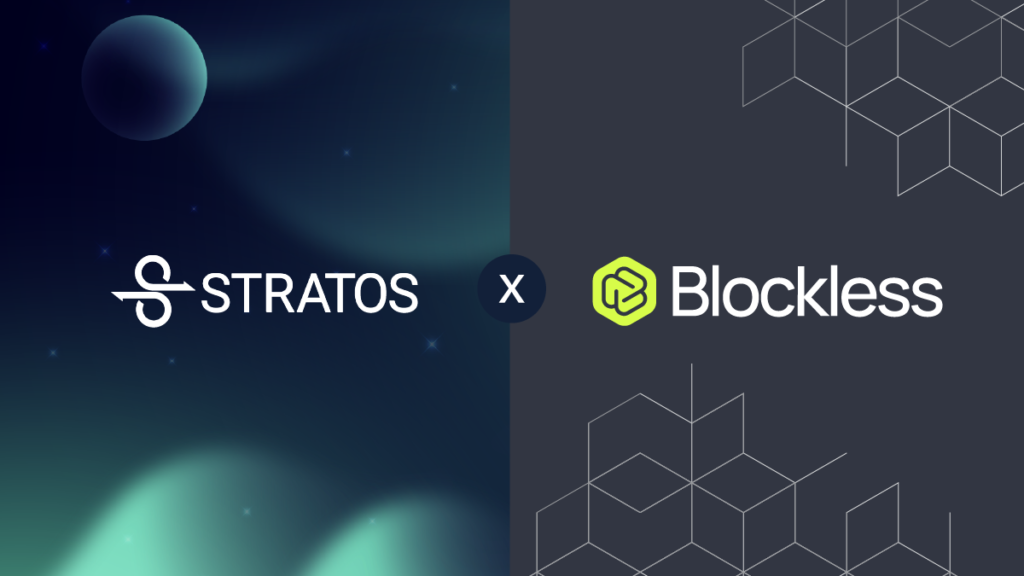 Stratos is excited to announce our strategic partnership with Blockless.
Stratos and Blockless are joining to become strategic infrastructure partners. The teams will be a part of each other's infrastructure, collaborate on go-to-market strategies, and conduct Web3 educational & research initiatives together.
Blockless is a WASM-based, customizable execution layer that powers decentralized serverless applications. Stratos, on the other hand, has been building a full Web3 infrastructure suite, with an initial focus on decentralized storage.
We have found a couple of avenues to synergize each other's product offerings:
Blockless will add support for Stratos as a storage option for the Blockless network.
Blockless will support the Stratos testnet as a provider of storage nodes.
Stratos to leverage Blockless Site for decentralized and dynamic web hosting of its frontend.
The teams have agreed to participate in future go-to-market collaborations and client sharing.
Both projects will soon launch collaborations on web3 infrastructure research and educational initiatives.
About Blockless
Blockless is a WASM-based, customizable execution layer that powers decentralized serverless applications.
As a permissionless network, Blockless allows network participants to contribute with a variety of hardware resources, ranging from Android devices to high-performance servers. Developers can build on Blockless with unparalleled scale, reliability, and security.
Website | Twitter | Discord | Telegram | Medium | Mirror
About Stratos
Stratos is redefining the decentralized data infrastructure by tapping into the most innovative solutions designed to help the blockchain industry get rid of its dependency on centralized infrastructure. With the goal of providing users and developers with a reliable storage architecture, Stratos offers one-of-a-kind features, such as high availability, self-balanced storage, high-performance database, trusted computation, and more, for a solid foundation for data adoption.
Stratos is best positioned to support data storage and adoption in this ever-expanding digital economy. Stratos takes the complicated technical science of blockchain and makes it easy for projects, developers, and users to access and leverage.
Stay tuned for more info and follow us at:
Twitter | Telegram Group |Telegram Announcement Channel| Medium | Discord | Reddit | LinkedIn