Stratos Forms Strategic Partnership With Prosper to Bring Decentralized Storage to Predictions Market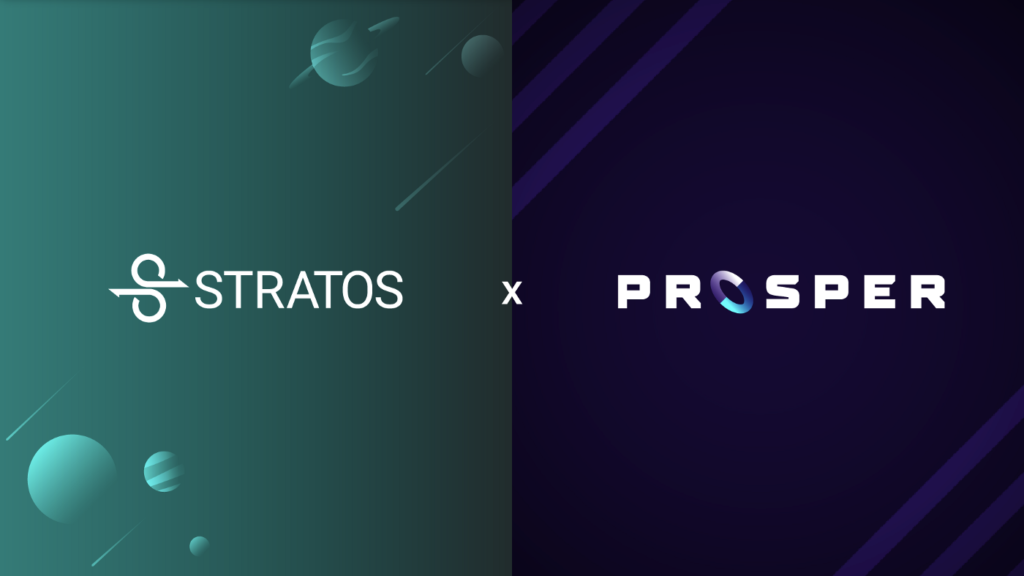 Stratos is thrilled to announce our partnership with Prosper, a short-term non-custodial prediction and hedging platform. Prosper's platform includes interoperability elements from different networks across the blockchain ecosystem.
Stratos offers a number of incredibly useful services which can help to elevate the Prosper platform. Stratos decentralized data mesh allows for rapid computation to better improve their prediction infrastructure and platform functionality, and the immutability provided by the Stratos decentralized storage ensures the integrity of critical internal data such as payment histories no matter the situation. The Stratos database can also enable Prosper platform to more rapidly process variable data regarding our oracle infrastructure, as well as data regarding our liquidity aggregation features.
"As a cross-chain prediction market and hedging platform, Prosper will need to host lots of valuable and sensitive data which include structured and unstructured data for the prediction process. Stratos provides a stable, scalable, and secures decentralized platform to Prosper and solve the worries about data security leakage concerns." Bin Zhu, Founder of Stratos
About Prosper
Prosper is a non-custodial cross-chain prediction market and hedging platform and allows for people to make money off of their correct predictions about the outcomes of various events. Prosper's platform includes interoperability elements from different networks across the blockchain ecosystem. Prosper is developing a unique technological infrastructure of on-chain liquidity aggregation to solve problems within the overall prediction and prediction markets.
Cross-chain prediction support with binary on-chain liquidity represents a fundamental shift in the overall predictions market. Prosper supports measurable upgrades to the overprediction market, with planned features including prediction insurance, user-created customizable betting pools and options, and fiat integration. These features and other planned upgrades make Prosper the premier platform for people to maximize their profits from their predictions.
About Stratos
Stratos is the next generation of decentralized Data Mesh that provides a scalable, reliable, self-balanced storage, database, and computation network. Stratos is born for scaling blockchain process capacity while retaining the decentralized benefits of a distributed protocol including trustlessness, traceability, verifiability, privacy, and other competitive strengths.
Stratos is best positioned to support data storage and adoption for developers and users in this ever-expanding digital economy. Stratos strives to make decentralized data adoption easier for the blockchain industry and Web 3.0.
Stay tuned for more info and follow us at:
Twitter | Telegram Group |Telegram Announcement Channel| Medium | Discord | LinkedIn | WeChat: Stratos