Stratos Bi-Weekly Progress Report: May 5, 2022 – May 18,2022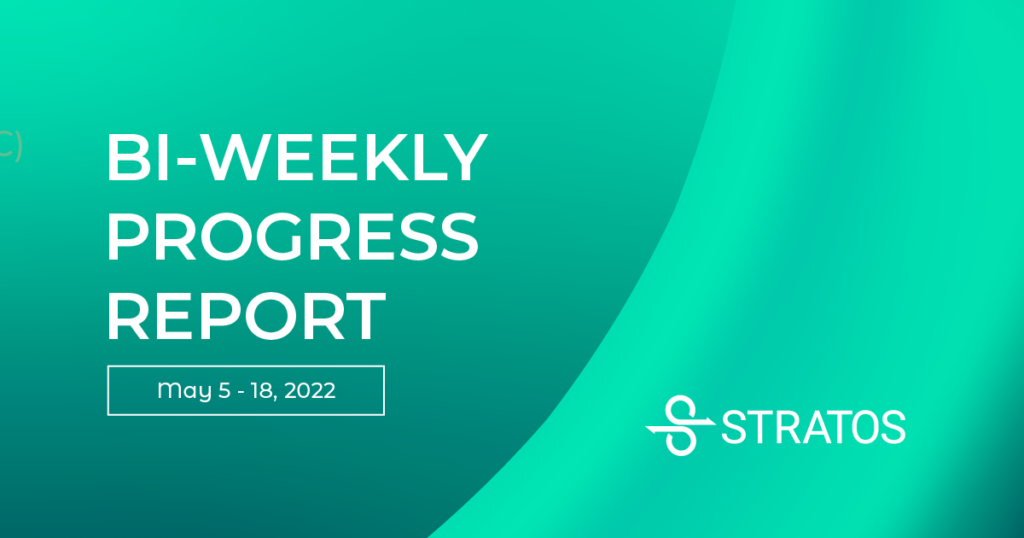 In this sprint, we have been working on all the four major parts mentioned in the previous report: Stratos Chain upgrade, Stratos Chain EVM support, SDS RPC, and SDS metanode performance improvement.
Stratos chain upgrade is nearly completed; we started to test it locally and on devnet. We have finished the implementation of the EVM support feature and have completed part of the testing; we can successfully deploy and execute solidity smart contracts. More tests need to be done regarding gas, sequence, and receipts. Stratos Chain performance improvement is delayed by a week because the upgrade took more time than expected.
Furthermore, we have kick-started the SDS RPC implementation; it will last 1-2 sprints for the basic implementation and follow with testing.
We have made a couple of improvements to the meta node performance, one of which has made that metanode can more accurately assign tasks to resource nodes with better connectivity. However, some improvements still need to be done regarding traffic reports and aggregation, which are the major reasons for the performance bottlenecks we see right now.
COMPLETED:
Metanode task assignment accuracy
Wallet mobile Dark/Light Theme
IN PROGRESS:
Stratos Testnet:
SDS replication procedure improvement
Metanode performance improvement
SDS RPC & SDK
Stratos Chain Upgrade(testing)
Stratos Chain performance improvement
Stratos Chain EVM support(testing)
Monitoring dashboard
Stratos Website/Wallet & Apps:
Stratos Video Player
Stratos Filesystem
Node Monitor
Stay tuned for more info and follow us at:
Twitter | Telegram Group |Telegram Announcement Channel| Medium | Discord | Reddit | LinkedIn