Stratos Bi-Weekly Progress Report: May 19,2022 – June 1,2022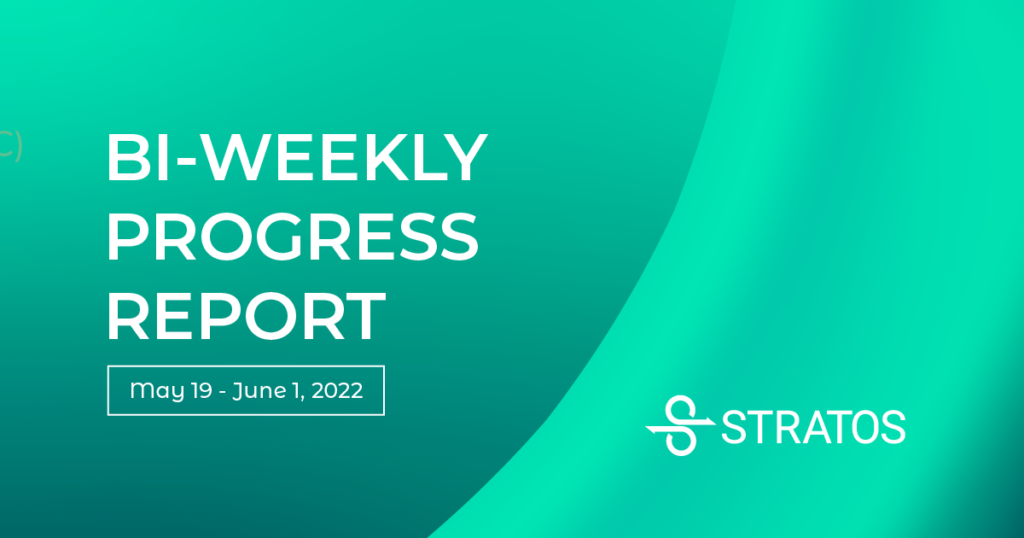 In this sprint, we have been working on: Stratos Chain upgrade, SDS RPC, SDS metanode performance improvement, SDS resource node workflow improvement, and Stratos Mobile Wallet.
Stratos chain upgrade is currently under testing; we found some major issues regarding SDS specific features. Fortunately, those issues are all solved, and we are doing the final clean-up before we reach the devnet testing. The performance improvement on Stratos Chain is under development. It is related to some key performance bottlenecks regarding volume reports that are responsible for the PoT rewards issuing.
We continuously improve the metanode performance. A major one is related to node status and tier; we also fixed some minor issues with node tiers reported by the community. The fixes and above improvements are already deployed to the current Tropos-3 testnet metanodes.
SDS RPC is under development, and we are focusing on uploading related RPC.
We finished the implementation on improving the backup procedure of uploaded files. And the testing is undergoing in devnet. This improvement includes features to show the progress of the replication procedure of uploaded files to resource nodes. This improvement will also prevent the issues where uploaded files can't be found if the replication procedure is not finished. This change is expected to be released on the next Tropos release together with the Stratos Chain upgrade.
The mobile wallet is almost ready; we are preparing the release process on different platforms.
COMPLETED:
Mobile Wallet multi-platform release processes(IOS)
Metanode performance improvement(node status & tier)
SDS replication procedure improvement
IN PROGRESS:
Stratos Tropos Testnet:
Metanode performance improvement
SDS RPC & SDK
Stratos Chain Upgrade(testing)
Stratos Chain performance improvement
Stratos Chain EVM support(testing)
Monitoring dashboard
Stratos Website/Wallet & Apps:
Stratos Video Player
Stratos Filesystem
Node Monitor
Mobile Wallet Multiple Platform Release Process(Android)
Stay tuned for more info and follow us at:
Twitter | Telegram Group |Telegram Announcement Channel| Medium | Discord | Reddit | LinkedIn