Stratos Bi-Weekly Progress Report: May 10 – May 23, 2023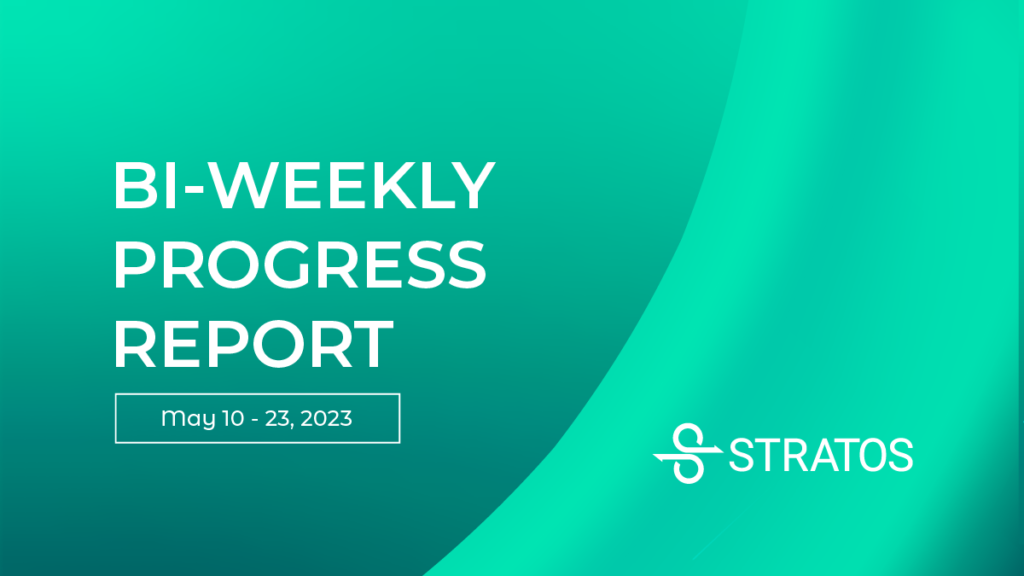 We continued to prioritize the resolution of issues identified during security audits and Devnet testing for both Stratos Chain and SDS.
All reported security concerns for SDS raised by the audit team have been successfully addressed, and the team is currently conducting the final stage of the audit to compile the audit report. Most of the issues in Stratos Chain have been resolved, with only one remaining. Once that issue is resolved, the audit team will proceed with the final phase of auditing for Stratos Chain to finalize the audit report.
During the Devnet testing, we identified two functional problems in SDS. The first pertains to RPC spam protection, which may cause unexpected time-outs for large files. The second issue is related to node status reporting incorrect information, leading to node downgrades and consequently receiving fewer tasks than anticipated.
In addition, we have addressed the memory leak issue on the Metanode that occurred when it was under heavy load while backing up suspended SDS resource nodes. Furthermore, we have successfully implemented enhancements to the tier-based task assignment system, which is currently undergoing testing on the Devnet platform. These developments aim to optimize performance and reliability within our system.
And the Tropos-5 Incentive Testnet is about to be stopped in 3 weeks. We will provide more details in another announcement. After Tropos-5 stops, there will be a new testnet without incentive. We still welcome the community to join the testnet to keep up with the latest update for Stratos Ecosystem components.
In approximately three weeks, we will terminate the Tropos-5 Incentive Testnet. Stay tuned for an upcoming announcement where we will provide comprehensive details regarding this matter. Following the conclusion of Tropos-5, a new testnet without incentives will be launched. We wholeheartedly invite the community to actively participate in this new testnet to keep up with the latest updates concerning the components of the Stratos Ecosystem.
The development of the Bridge UI has been successfully completed, marking a significant milestone. We're thrilled to welcome the community put it to the test with the brand new testnet.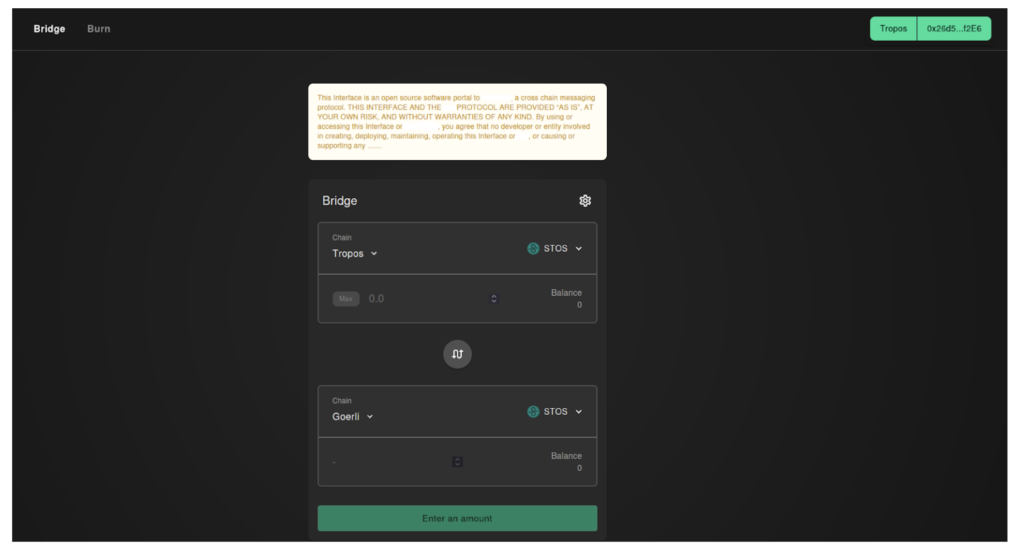 For the Validator Bounty Program, we have selected several experienced staking providers.
COMPLETED:
Stratos Chain Security Issue Fixes based on Auditing Feedback(23/24)
SDS Security Issue Fixes based on Auditing Feedback(11/11)
Stratos Chain Mainnet Migration Bridge(UI)
SDS RPC Spam Protection Issue Fix
SDS Node Status Report Issue Fix
Metanode Memory Leak issue
Metanode Tier Based Task Assignment(improving)
IN PROGRESS:
Stratos Chain Issue Fixes based on Auditing Feedback(1/24)
Stratos Chain volume report
SDS Light Node Implementation
SDS Video Streaming Improvement
Metanode File/Slice Indexing Improvement
Stratos Decentralized Storage SDK
Stratos SDK Integration Test
Stratos Wallet Cloud Drive Application
Stratos Wallet Video Player Application
Stay tuned for more info and follow us at:
Twitter | Telegram Group |Telegram Announcement Channel| Medium | Discord | Reddit | LinkedIn