Stratos Bi-Weekly Progress Report: June 30,2022 – July 13,2022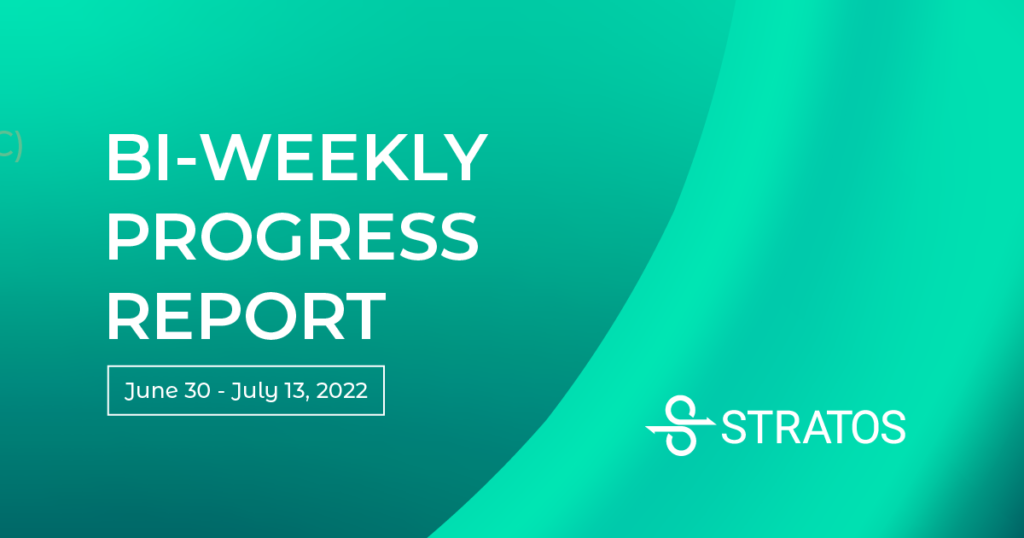 In the past two weeks, we have been focused on testing SDS with updated Stratos Chain and updating explorer and wallet based on the Stratos Chain upgrade. We also made quite some progress in SDS RPC.
The SDS testing on devnet is almost done, with one ongoing issue. The Desktop wallet update is completed, and the mobile wallet update is continuing. The explorer update has started the testing phase as well. We are quite confident there will be the Tropos-4 release in the coming sprint.
We finished two more features of SDS RPC, including File listing and File Sharing. After finishing the Ozone balance query RPC, the majority of RPC end-point should be ready to be included in Stratos SDK. The RPC-related update will be released after Tropos-4 based on current progress.
COMPLETED:
SDS RPC & SDK (File list & File sharing)
Metanode adapts Stratos Chain updates
Stratos Desktop Wallet update
IN PROGRESS:
Stratos Tropos Testnet:
SDS devnet testing
Metanode performance improvement
SDS RPC & SDK(Ozone Balance)
Stratos Chain EVM support(testing)
Monitoring dashboard
Stratos Website/Wallet & Apps:
Stratos Chain Explorer update(Testing)
Stratos Desktop Wallet update
Stratos Mobile Wallet Multiple Platform Release Process(IOS/Android)
Stay tuned for more info and follow us at:
Twitter | Telegram Group |Telegram Announcement Channel| Medium | Discord | Reddit | LinkedIn