Stratos Bi-Weekly Progress Report: June 21 – July 04, 2023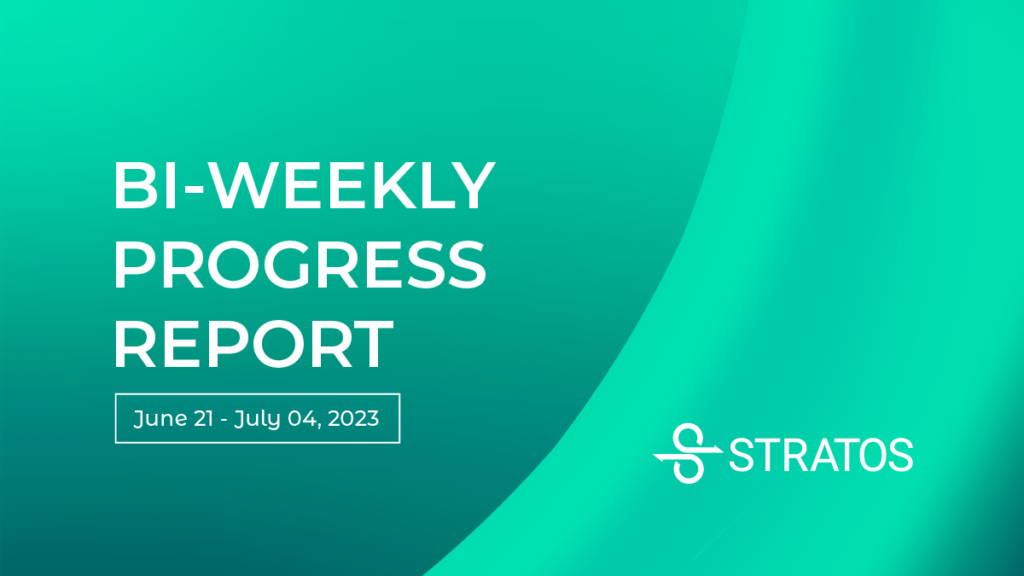 In the past two weeks, we were focusing on the testing for the SDS network intensively on devnet. And we have received the draft version of the final audit report for both Stratos Chain and SDS.
The report is still a draft version, and we will have the last round of confirmation for all the details provided by the report before the final version, which we will publish to our  GitHub repository. This process will likely be finished this week. 
A few issues related to the connection between Metanode and Resources Node are resolved during testing. These functional issues appeared to be introduced by recent security fixes on the framework, particularly in edge cases. Additionally, we discovered that uploading large files through RPC failed due to timeout when the internet was slow. It's worth noting that terminal commands are not affected by this issue. To resolve this, we are modifying the timeout mechanism on the RPC part. 
We are deploying the Stratos Chain for Mesos testnet while drafting this report. We will deploy the bridge to Mesos testnet next week. Hopefully, this will be ready for community testing before the next biweekly report. SDS deployment of Mesos will come after that while we can finish all testing.
There are 6 action items we have summarised that need to be done before the mainnet launch.
Integration with exchange to support native STOS token
Updating the Wallet Desktop App
Mobile Wallet
Ledger Support
SDS Dashboard
Explorer improvement
We will work on these tasks simultaneously to ensure a comprehensive and timely launch.
COMPLETED:
SDS RPC Timeout Refactor(Uploading)
SDS Resource Node Connection issue
SDS Metanode Connection Issue
IN PROGRESS:
Stratos Documents update
Straos Chain Ledger Support
SDS RPC Timeout Refactor(status checking)
SDS Metanode File Share Indexing Improvement
Metanode Metrics Improvement
Devnet Intensive Testing
Stratos Chain SDK update
Stratos Decentralized Storage SDK
New Website Design
Follow us at:
Twitter | Telegram Group |Telegram Announcement Channel| Medium | Discord | Reddit | LinkedIn