Stratos Bi-Weekly Progress Report: June 16,2022 – June 29,2022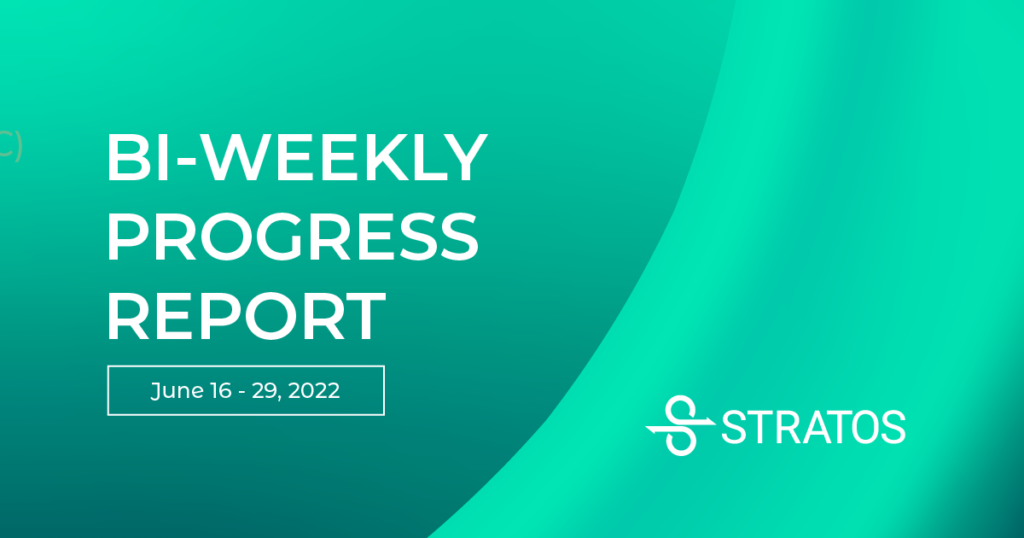 In this sprint, we have made quite some progress on the Stratos Chain upgrade and the SDS RPC; meanwhile, SDS metanode performance improvement is also moving forward smoothly.
Stratos chain upgrades have passed all tests on devnet. During the tests, we found some significant issues related to Stratos Chain updates and EVM compatibility that are already fixed in this sprint. The Stratos Chain is ready for Tropos-4 release. We are still updating the explorer and wallet for Stratos Chain before we can announce the release date.
We also finished updating SDS and metanode, which adapt to the Stratos Chain updates. We are actively testing them on devnet.
The development of SDS downloading RPC is completed. We have started to add a file list RPC.
COMPLETED:
Stratos Chain Rest/RPC Upgrade
Stratos Chain Upgrade(testing)
SDS RPC(downloading)
SDS adapts Stratos Chain updates
Metanode adapts Stratos Chain updates
IN PROGRESS:
Stratos Tropos Testnet:
Metanode performance improvement
SDS RPC & SDK (File list)
Stratos Chain EVM support(testing)
Monitoring dashboard
Stratos Website/Wallet & Apps:
Stratos Chain Explorer update
Mobile Wallet Multiple Platform Release Process(IOS/Android)
Stay tuned for more info and follow us at:
Twitter | Telegram Group |Telegram Announcement Channel| Medium | Discord | Reddit | LinkedIn