Stratos Bi-Weekly Progress Report: April 12 – April 25, 2023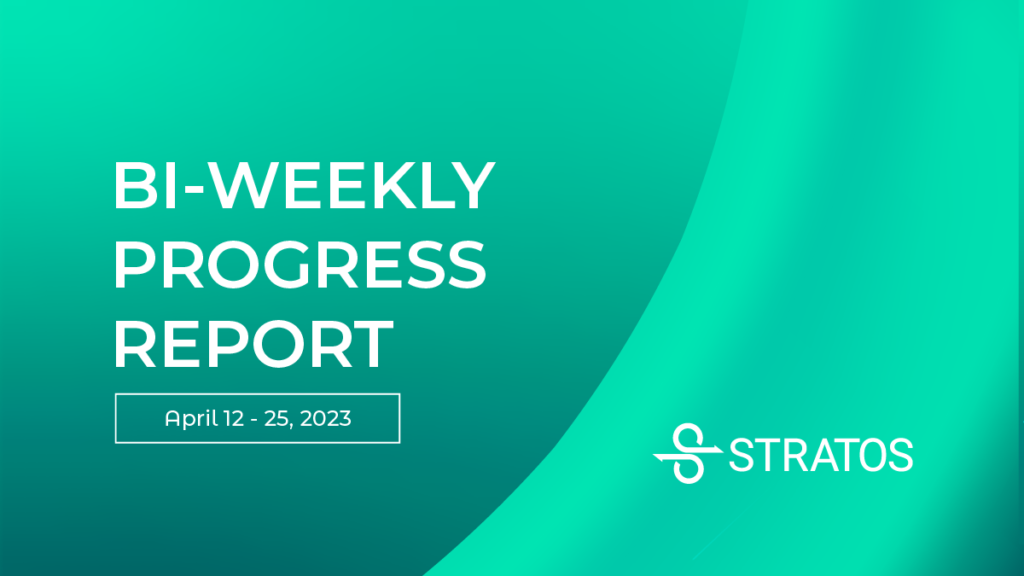 In the last two weeks, our attention remained on resolving issues and finalizing the bridge solution. Furthermore, we introduced the Validator Bounty program as part of our preparations for the launch of the mainnet.
Our founder Bin participated in one of the most significant crypto-focused events in Hong Kong. Stratos is delighted to meet and connect with Stratos' early investors, industry leaders and ecosystem friends at Web3 HongKong Festival. Partnerships and innovative ideas are being brewed.
All issues the security audit team addressed have been fixed for both Stratos Chain and SDS. And we finished the basic testing after implementing all the fixes. While the audit team continues their thorough testing procedures, we will conduct additional tests over the devnet.
The implementation of the Bridge Solution has been completed, and our team is currently working on the UI. As the first project within the ecosystem of Stratos Chain, the bridge will be made available for testing on the testnet prior to the mainnet launch.
During testing, certain issues were identified with the upload destination tier feature. Additionally, the backup and transfer node files also need to be migrated to the new mechanism. Our team is currently addressing these issues, and they will be resolved in a timely manner.
The memory release process has been optimized on the framework level through improvements made to the Garbage Collection (GC) setup. This enhancement has resulted in more efficient memory usage for both SDS nodes and Metanodes, particularly under high network pressure.
COMPLETED:
Stratos Chain Issue Fixes based on Auditing Feedback(17/17)
SDS Issue Fixes based on Auditing Feedback(9/9)
SDS and Metanode Delayed Memory Release Issue
IN PROGRESS:
Stratos Chain Mainnet Migration Bridge
Stratos Chain Docker Image
SDS Video Streaming Improvement
Metanode Tier Based Task Assignment(improving)
Metanode File/Slice Indexing Improvement
Stratos Decentralized Storage SDK
Stratos Wallet Cloud Drive Application
Stratos Wallet Video Player Application
Stay tuned for more info and follow us at:
Twitter | Telegram Group |Telegram Announcement Channel| Medium | Discord | Reddit | LinkedIn