Stratos Announces Blockchain Mainnet Live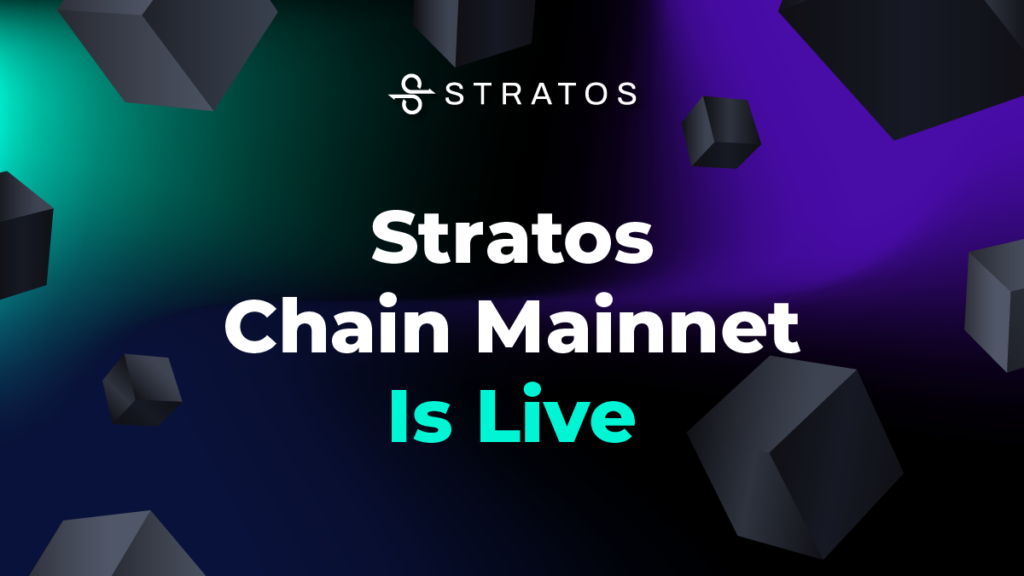 [Singapore,2023/09/21] – Stratos, a leading innovator in blockchain technology and decentralized infrastructure solutions, is proud to announce the successful launch of its highly anticipated blockchain mainnet. This milestone marks a significant achievement in Stratos' mission to redefine the future of data storage and Web 3.0 infrastructure.
The launch of the Stratos mainnet serves as the culmination of relentless dedication, years of meticulous development, and a strong commitment to ushering in a new era of decentralized infrastructure for the blockchain and Web 3.0 industry.
Stratos offers an all-in-one decentralized infrastructure solution with decentralized storage, computing, database and blockchain. Stratos Blockchain is a Value/Verification Network that facilitates all decentralized ledger transactions and functionalities where the value circulation and data ownership of the Stratos Ecosystem are guaranteed for all stakeholders and content owners. Following the successful launch of the Stratos blockchain mainnet, the Stratos decentralized storage mainnet is also set to go live on Sept 28th.
With the blockchain mainnet now live, Stratos is actively seeking partnerships, collaborations, and developers interested in leveraging its blockchain infrastructure to drive innovation across various sectors.
Explorer:https://explorer.thestratos.org/
Documentations: https://docs.thestratos.org/
For more information about Stratos and its blockchain mainnet, please visit thestratos.org and join Stratos' discord channel at https://discord.com/invite/tpQGpC2nMh
For media inquiries, please contact:
Claire Zhang
Stay tuned for more info and follow us at:
Twitter | Telegram Group |Telegram Announcement Channel| Medium | Discord | Reddit | LinkedIn